Owls feeding themselves on fat lizards!
I'm told that the three juvenile owls are doing well, still feeding themselves on a supply of lizards provided by their surrogate mother! The real mother apparently puts in an appearance but is not approaching the youngsters. As can be seen from the photos below, the three juvenile birds are coping well with whole lizards.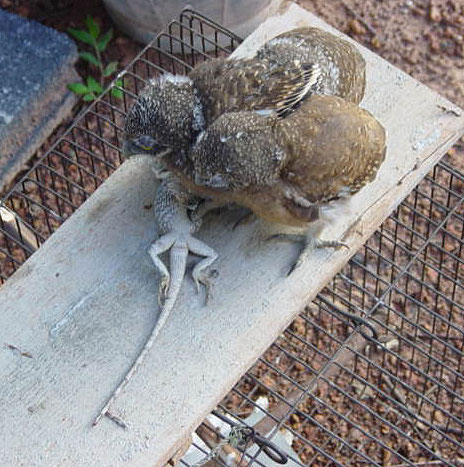 Photo by Daniel Royle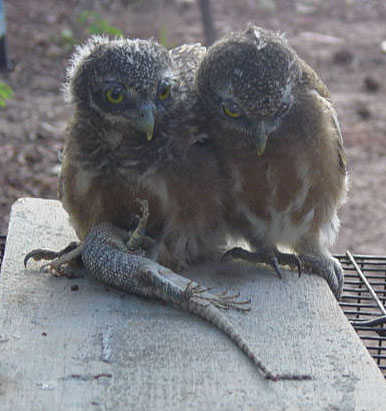 Photo by Daniel Royle
Nick Upton, 01/05/07 from information supplied by Daniel Royle.
About the Adverts
Three juvenile Owls arrive in garden!
After heavy rain and wind 3 juvenile owls were found in a garden in Ban Na Kru, Nakorn Phanom province in northeastern Thailand. As can be seen from the photos below, they appear to be Asian Barred Owlets Glaucidium cuculoides and are fairly close (within one week?) of fledging.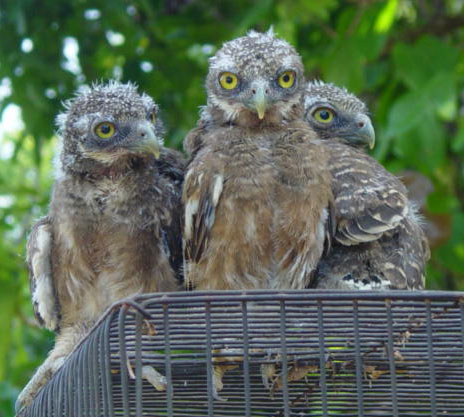 Photo by Daniel Royle
They are being kept on a hanging cage to protect them from dogs and have been feeding themselves from chopped up lizards and insects provided for them. When taken onto an insect rich field the three juvenile owls began to forage for insects of their own accord and it appears that the mother may have made an appearance. A close eye is being kept upon them and food is being supplied, with the hope that the parents will return to take care of them.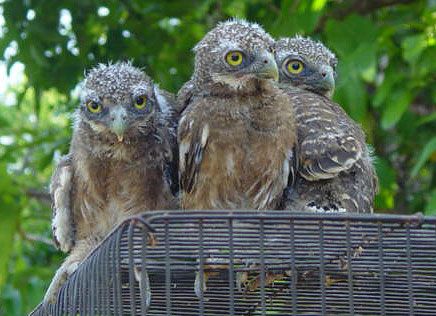 Photo by Daniel Royle
Hopefully, favourable updates will be added to this story over the next few days.
About the Adverts